Page 3
Zahra and Maqsood, Bengaluru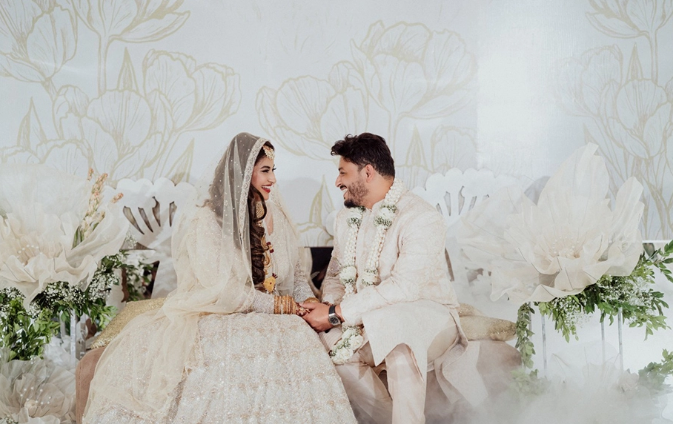 Courtesy By – Wedding Sutra
Flaunting an ivory and gold colour palette with accents of gold, this couple's nikah was the epitome of regal elegance.
From a multi-hued shukrana and sangeet to an elegant nikah, Zahra and Maqsood's wedding in Bengaluru was a fun-filled affair where the couple celebrated their love and their rich culture. Photographed by WeddingSutra Favorite – Silon Talkies who used their photography skills to the fullest as they captured candid moments with creative flair.
How They Met
Zahra shares, "Maqsood and I first met in Dubai a few years ago through a mutual friend in Bangalore. We clicked on the first day itself and over time both of us developed an admiration for each other. Our journey from best friends to lovers was quite seamless."
Wedding Planning
The bride shares, "We wanted everything to be minimal and as simple as possible. Dramatic entries were eschewed and everything was kept close-knit and quiet."
Weddings give one a treasure trove of memories. At Zahra and Maqsood's wedding, Silon Talkies spearheaded the photography front as they took beautiful pictures of their union. Zahra shares, "Team Silon Talkies was extremely efficient! We have never come across such a passionate and dedicated team. They reached before time and were the last to leave after covering the events. They were always smiling and made sure we did too! We had no idea how to pose and had not decided on what kind of pictures we wanted as a couple but they guided us at every step of the way. The pictures were just fabulous and beautiful. Everyone loved them! Also the teasers were made capturing all important bits of each event. We were really touched by the final product. It is of utmost importance to have the most special event of your life to be captured nicely so that you can always reminisce the sweet memories. All deliverables were given to us in a timely manner. Silon Talkies are extremely professional and we totally enjoyed working with them."
Weddings Functions
Haldi
Zahra shares, "For the haldi, we went for the usual shades of yellow. However, we did add an interesting touch of Moroccan elements to make the decor stand out. We took inspiration from Marrakesh for the decor which added a mystic touch to the venue."
Shukrana and Sangeet
For the second day, the couple chose to club the shukrana and sangeet together. An event where the bride's family hosts a celebration for the groom's family, the shukrana includes playful games and solemn rituals. Zahra shares, "The shukrana and sangeet were kept light and breezy with bright multicoloured elements. We had a great time as everyone shook their leg to hit tracks and mingled freely."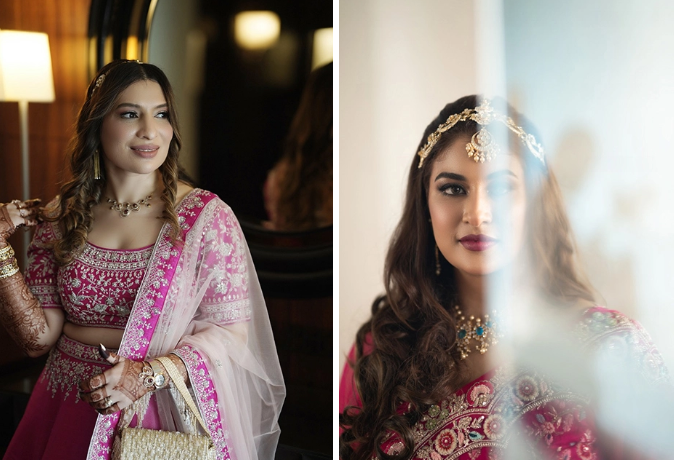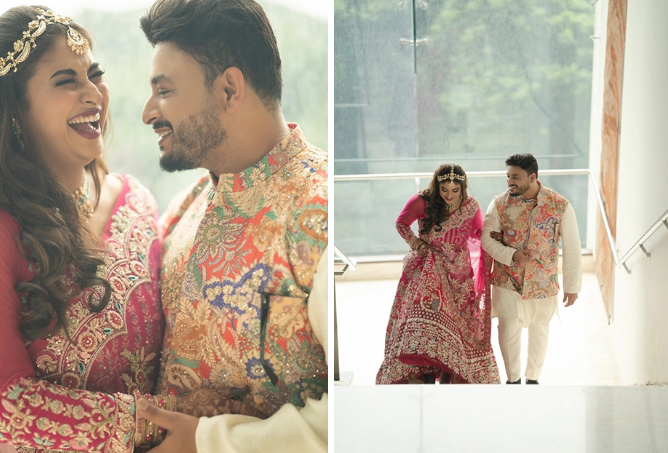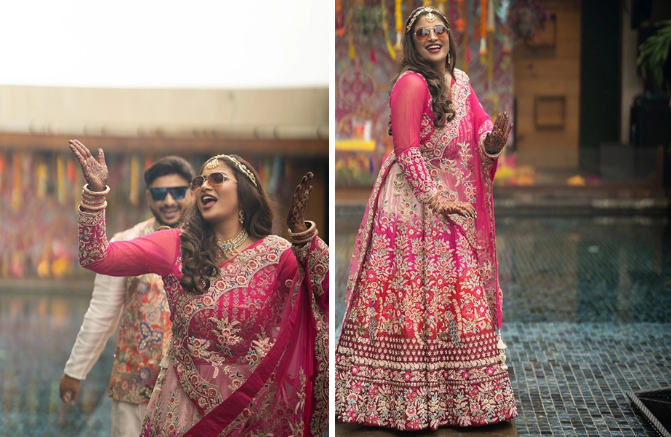 Nikah
For the nikah, the couple chose to keep it close-knit and elegant. Choosing a classic ivory and gold theme, the wedding emanated a sense of serenity and royalty. Decorated with green foliage, white blooms and golden lights, the nikah was followed by a reception where the couple mingled with their loved ones.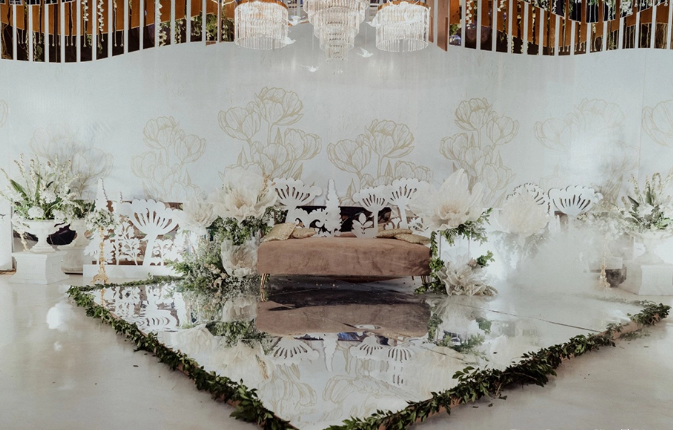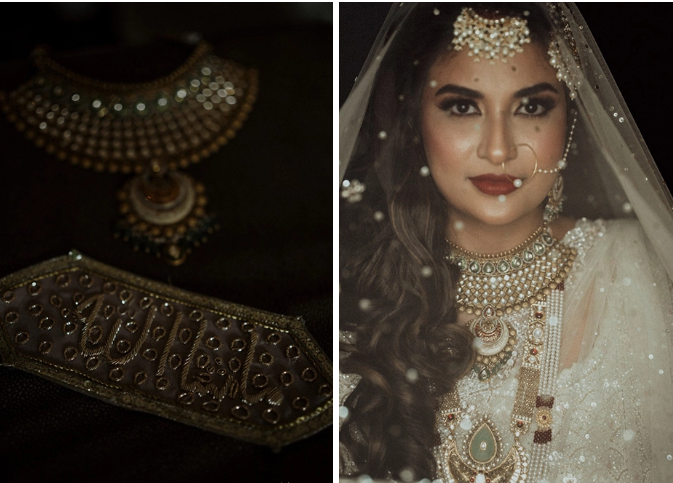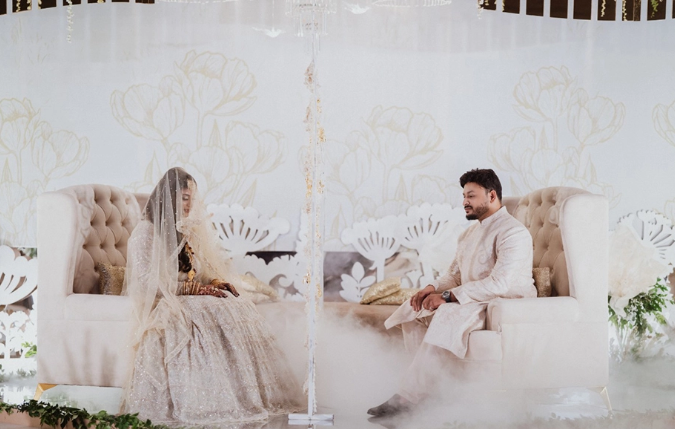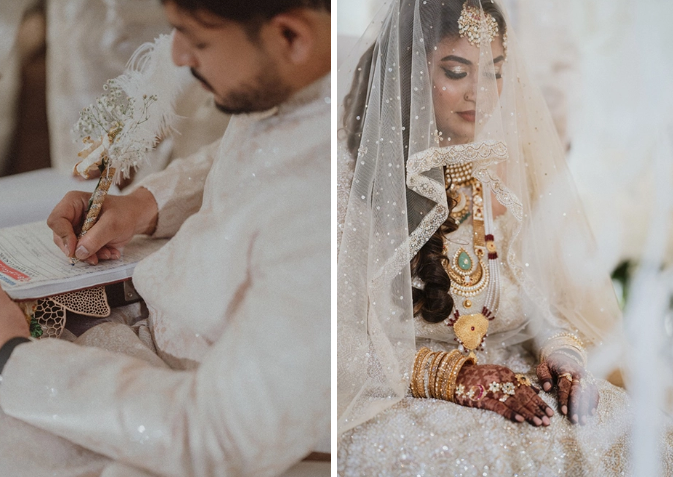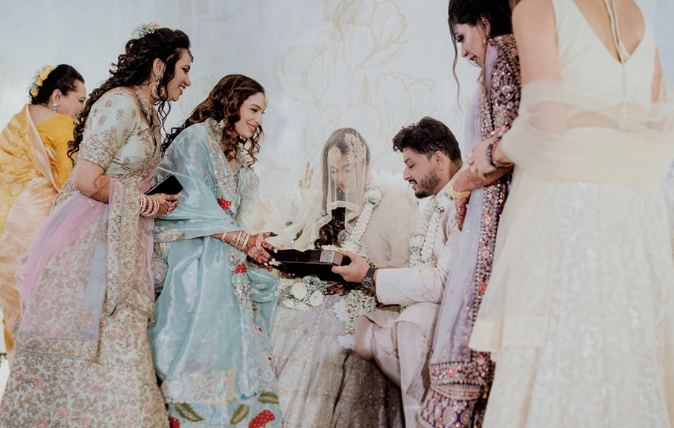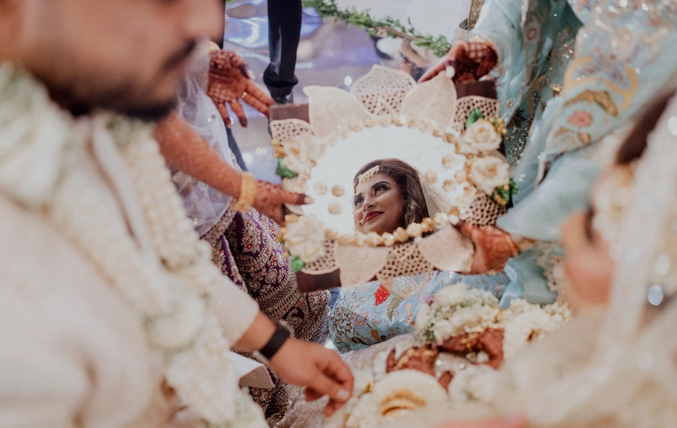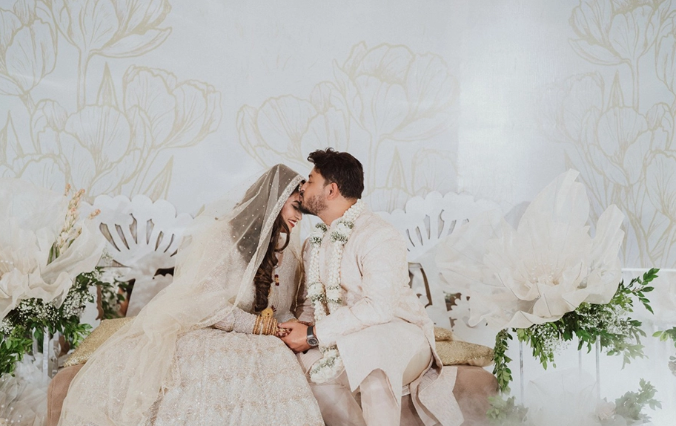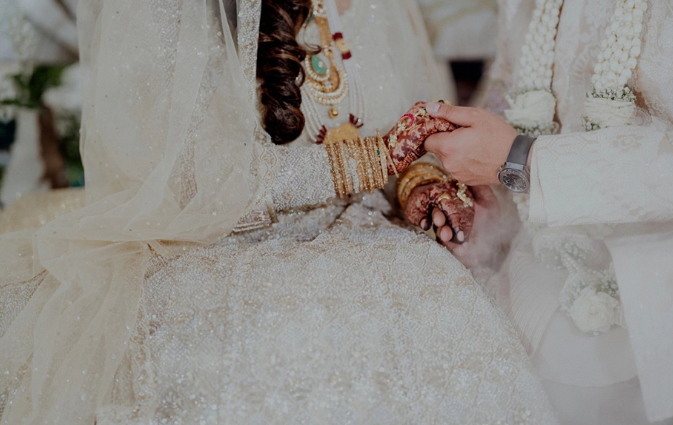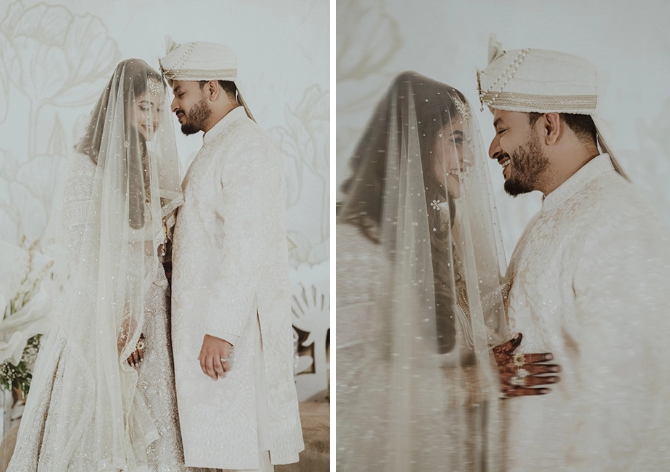 Advice For Couples
Zahra shares, "Be ready on time and plan your schedule out precisely. For the sangeet and shukrana book your venue for the entire day so that people can enjoy themselves to the fullest."
The Wedding Makers
Venues: Canopy Restaurant (Haldi), Spice Terrace JW Marriott (Shukrana and Sangeet), JW Marriott Hotel Bengaluru (Nikah)
Wedding Planner: Nishat Fatima
Décor: Almas Atiq – Wedding and Party Planners
Bride's Outfits: Aisha Rao, Seema Gujral
Jewellery: Malabar Gold & Diamonds
Makeup: Makeup By Lubna Malik (Haldi), Ambreen Vikhar Makeup (Shukrana, Nikah)
Photography and Videography: Silon Talkies