Page 3
Ipshita Thanawala and Vishesh Kadakia, Taj Santacruz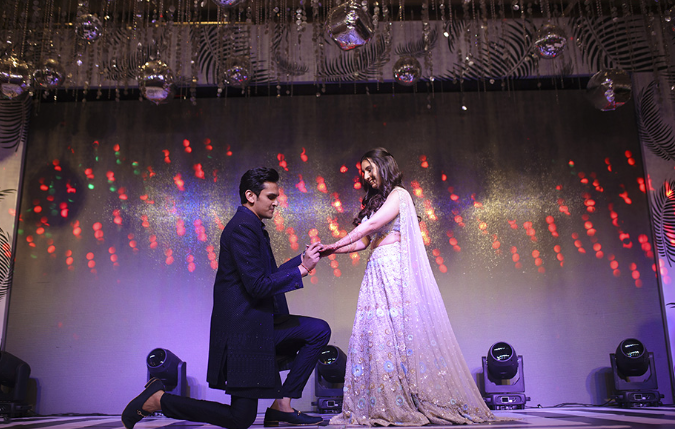 Courtesy By – Wedding Sutra
Transitioning from a bohemian haldi to an elegant reception seamlessly, this couple's Mumbai wedding refreshed the senses with its playful hues and themes.
Ipshita Thanawala and Vishesh Kadakia's wedding at Taj Santacruz in Mumbai was a plush yet laidback affair where the couple and their loved ones enjoyed themselves to the fullest. Planned by WeddingSutra Favorite – Just Engaged Weddingds & Events this union was seamlessly orchestrated keeping the smallest details in mind.
Wedding Venue
Taking a cue from the palatial and art deco design style, Taj Santacruz isn't just a highly convenient luxurious hotel for travellers with its close proximity to the airport but also an oasis in the midst of the city where one can forget that they are in Mumbai. For Ipshita and Vishesh, this venue did exactly that with its array of in-house venues, plush interiors and impeccable hospitality. As the couple orchestrated their union, they explored the lawns, poolside and the banquet where their guests were awed by the beauty of the spaces.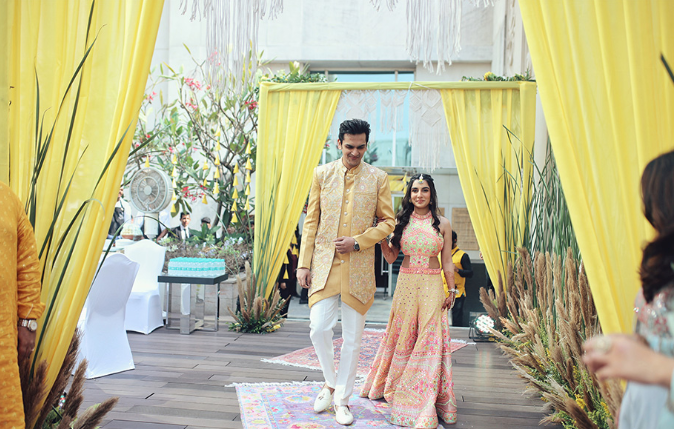 Wedding Planning
Helming the planning process was Just Engaged Weddings & Events who with their creativity and foresight ensured the duo's wedding was everything that they'd dreamed of. Right from the yellow-hued haldi to the sleek reception, the planning team ensured everything moved ahead exactly as planned sans a hiccup.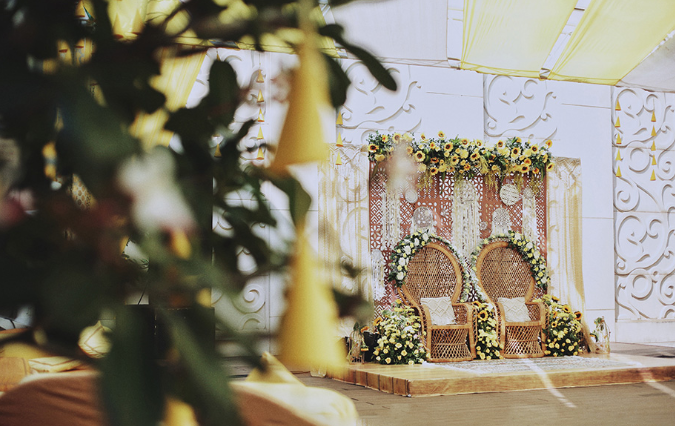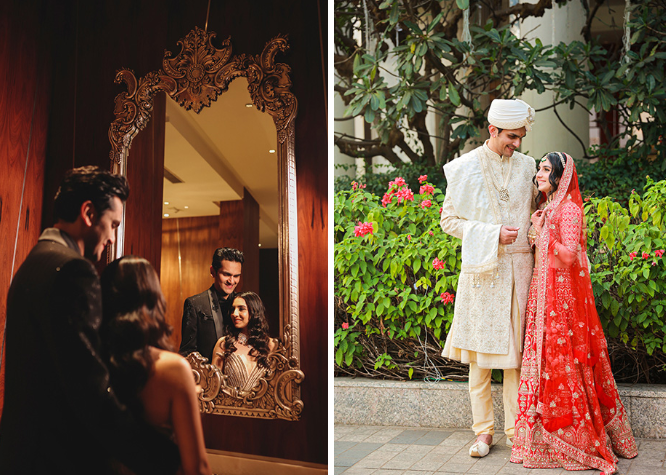 Sangeet
Hosted indoors at one of the venue's banquet spaces, the sangeet was a heady mix of glamour and romance. With a vast stage decorated with suspended disco balls and a monochrome floor, the decor exuded a contemporary vibe that put everyone in the mood to party.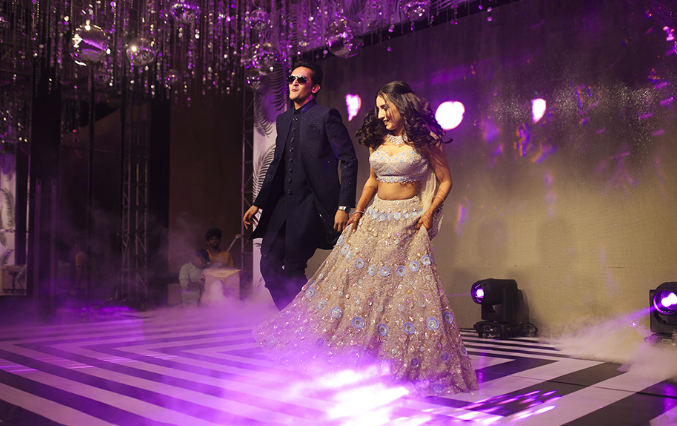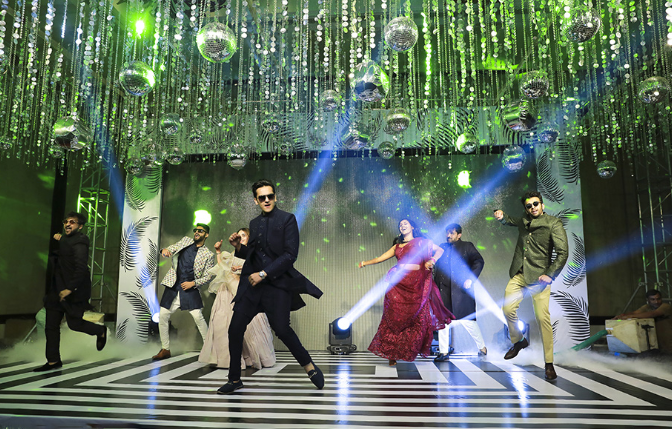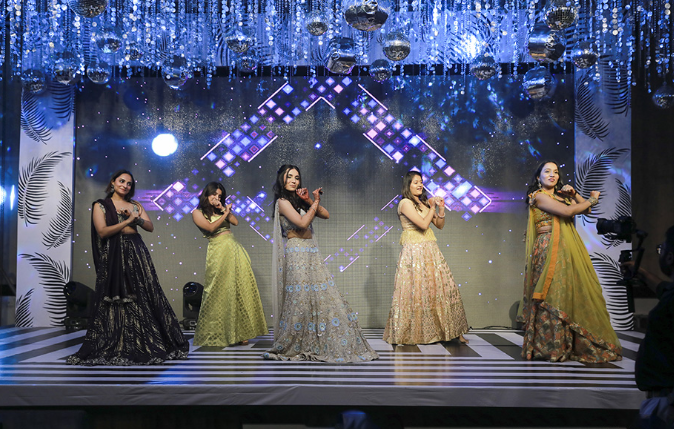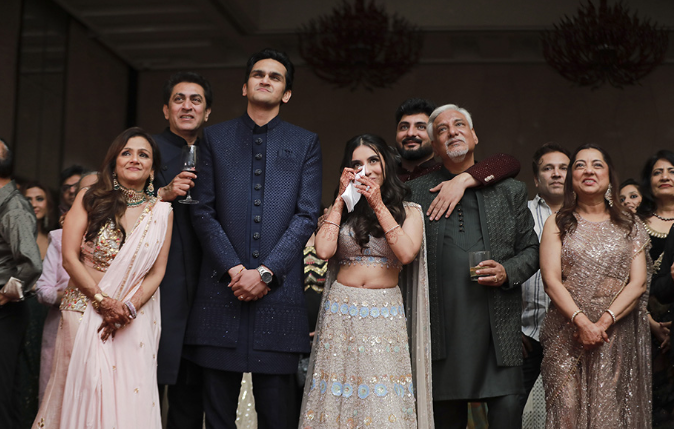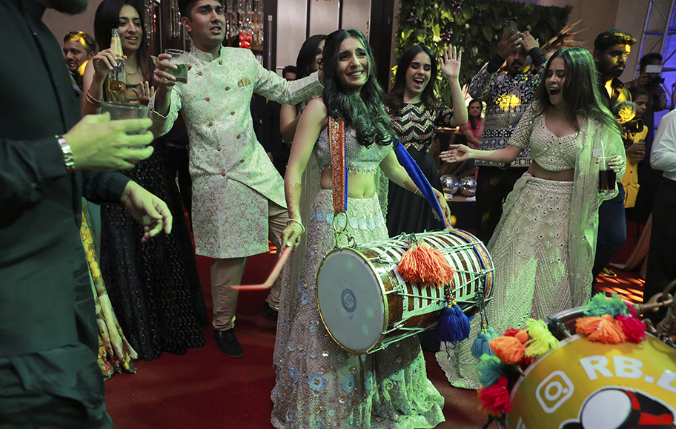 Haldi
For their 'bohemian summer' themed haldi, the couple moved outdoors and decoded to enjoy the sunshine surrounded by cheery yellow blooms. Complete with a floral shower, marigolds and intricately decorated cane seats. Held by the pool under a flowy multi-hued canopy, the event also had life-sized jenga and groovy music to keep everyone in high spirits.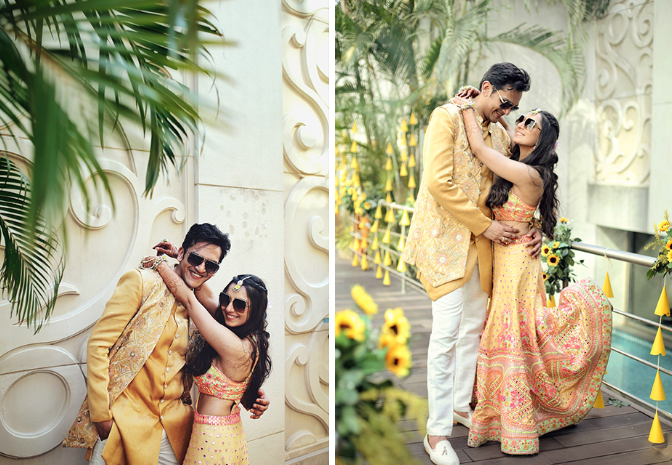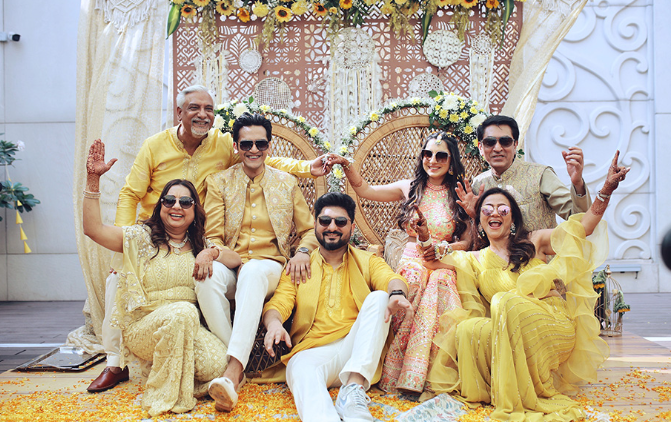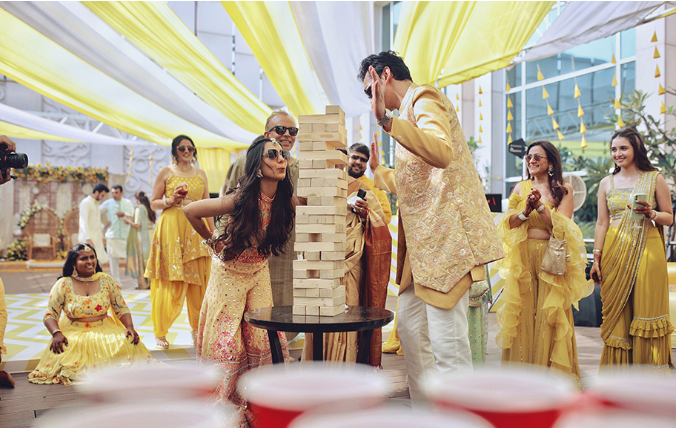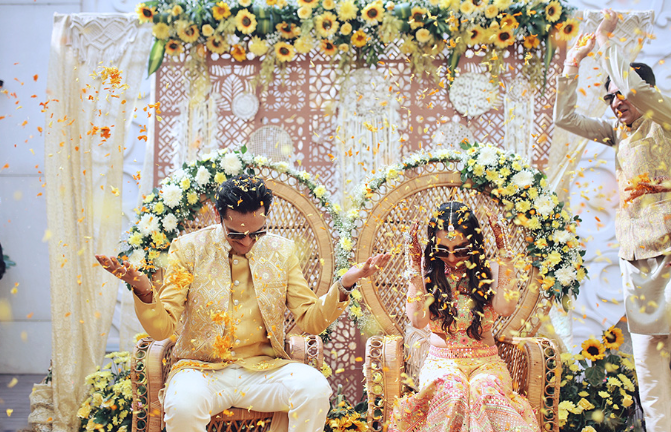 Wedding
Surrounded by lush greenery and fresh blooms, the wedding was hosted on the hotel's vast lawns. Sheltered by a cloudless blue sky, the wedding was a serene one as Vishesh entered with a boisterous baraat while Ipshita walked down the aisle gracefully under the phoolon ki chadar. The mandap decor was kept minimalistic with pink blooms and foliage to highlight the natural beauty of the venue.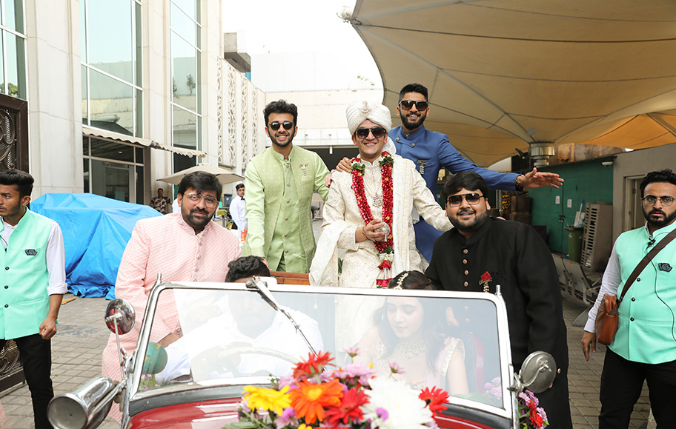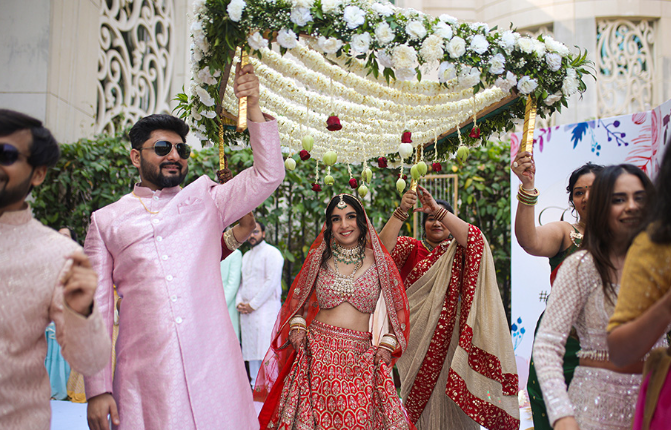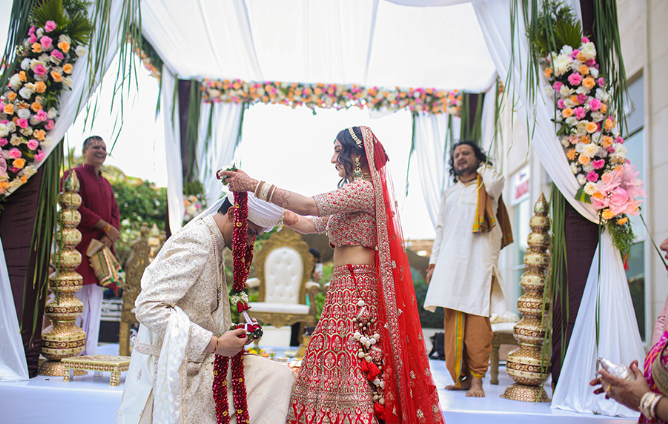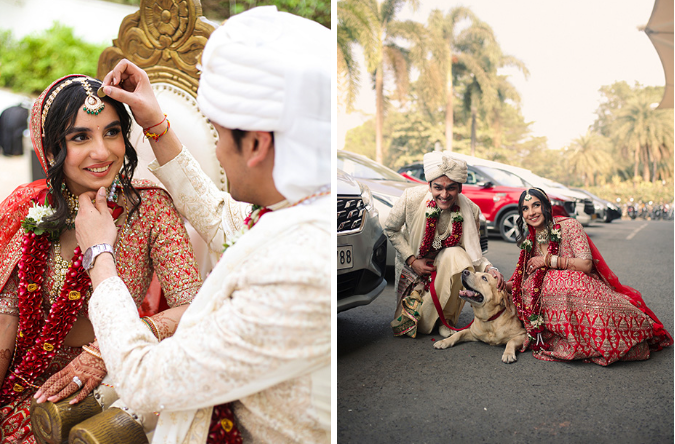 Reception
To celebrate the beginning of their new adventure and to mark the end of their wedding celebrations, the duo gave glamour a leg-up with an elegant reception. Complete with a champagne tower, a live band, a catchy bar setup and crystal chandeliers – the reception had everyone grooving till the late hours of the night as they celebrated the couple's love.