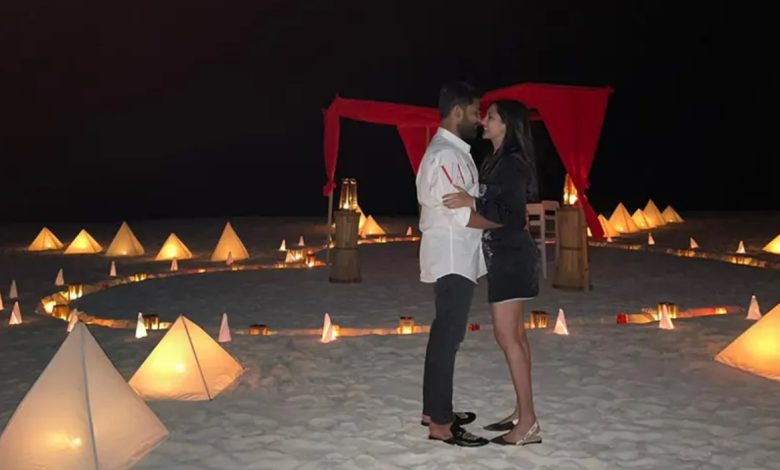 Courtesy by Wedding Sutra
When Suravi and Shubham Agarwal's original wedding and honeymoon celebrations got derailed by the pandemic, little did they know what was in store for them. Jetting off to magical Maldives after their intimate wedding, their 5-day long honeymoon getaway planned by A Travel Duet was filled with special moments and unique experiences that created everlasting memories for them.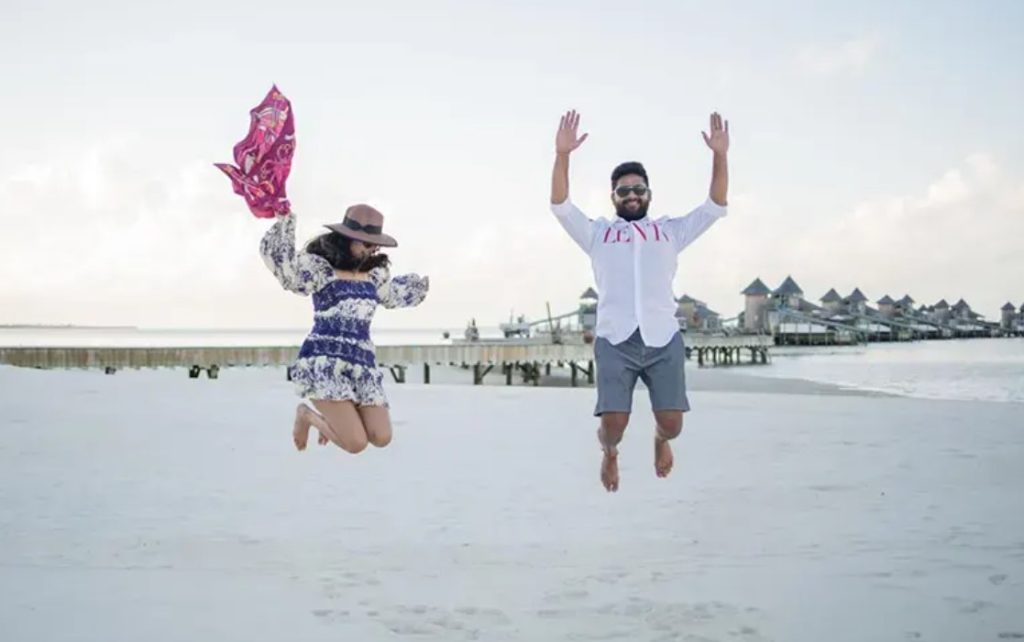 How they met
Suravi shares, "Even though we had socially known each other since 2012, it was only two years ago that we formally started dating when he professed his feelings for me in front of his family. Our relationship has been full of amazing moments like that, and he never stops making little gestures of love. We were originally set to tie the knot in Turkey last year, but it unfortunately got derailed due to the Pandemic. After a wait of several months, we decided to prioritize our marriage over a grand wedding, and tied the knot in an intimate celebration in Kolkata."
Honeymoon Planning
"Unfortunately, like our wedding plans, our originally planned honeymoon – a month long trip across the US, also did not come to fruition. Since we did not have too many choices for traveling, we chose to go to the Maldives. With travel channels open to the Island nation, reliable health measures being followed in hotels, and the luxurious stays and experiences it is known for, we couldn't have found a better choice. 'A Travel Duet' planned our 5-day luxurious excursion".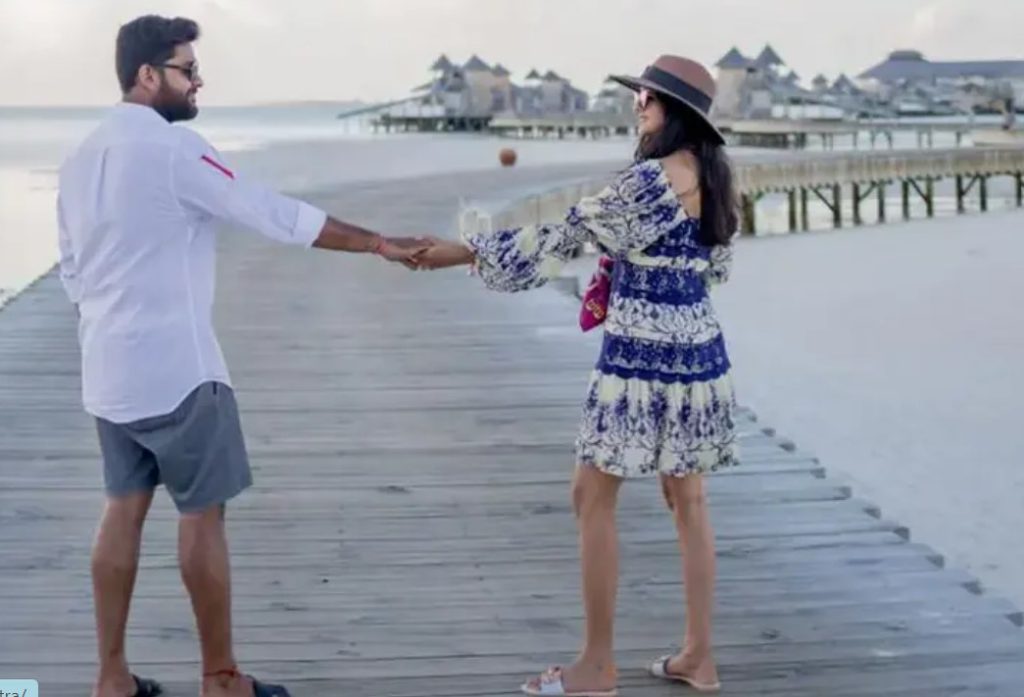 Honeymoon Highlights
For their honeymoon, the couple stayed at the ultra-luxurious resort of Soneva Jani in Medhufaru Island, Manadhoo. Suravi reminisces "From the exclusive service and hospitality, courtesy our private butler, to a retractable roof for star-gazing and even a slide in our villa that led straight into the water, it was definitely the most unique and memorable stay of our lives. We skipped out on any tourist activities like shopping or sight-seeing and just focused on enjoying our stay and time with each other. The Soneva Jani team went above and beyond to make our trip incredible, even planning a detour for us on our snorkeling trip to let us see the Cheval Blanc, the only Louis Vuitton property in the world. We could not go there due to restrictions, although the team's gesture was very thoughtful."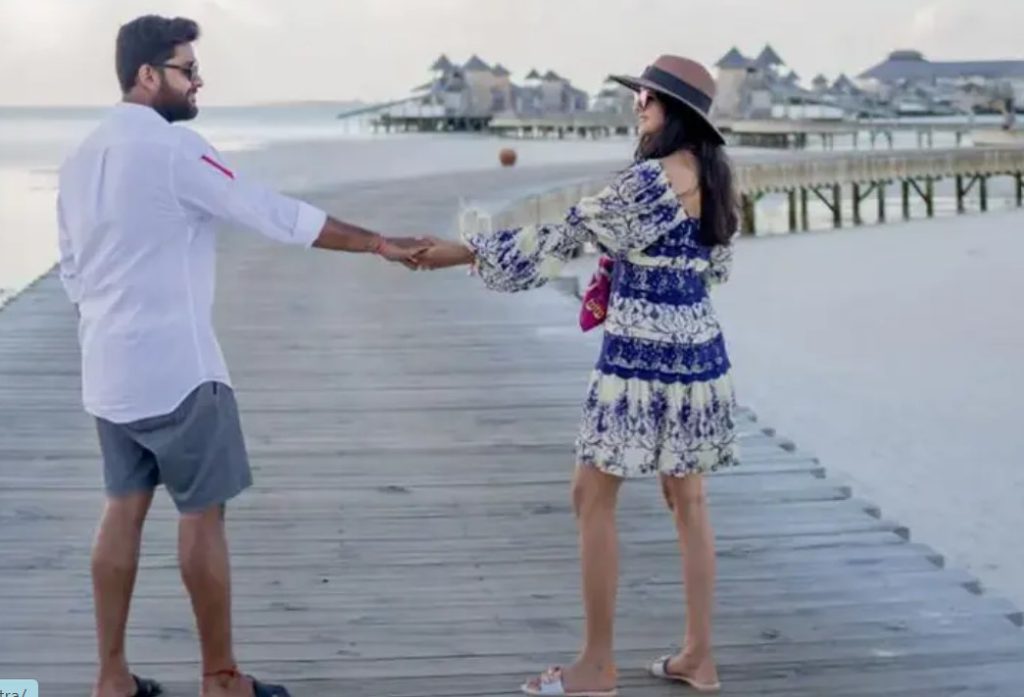 The couple spent their time exploring the beautiful coral reefs, jet-skiing, snorkeling and enjoying private beach dinners. However, the most magnificent experience was the movie screening over water that the hotel organized. Suravi shares, "It was by far the most surreal experience of the trip. Watching a movie while we lounged on a hammock strung over the water under the starry night with shooting stars whizzing by, the feeling cannot be expressed in words".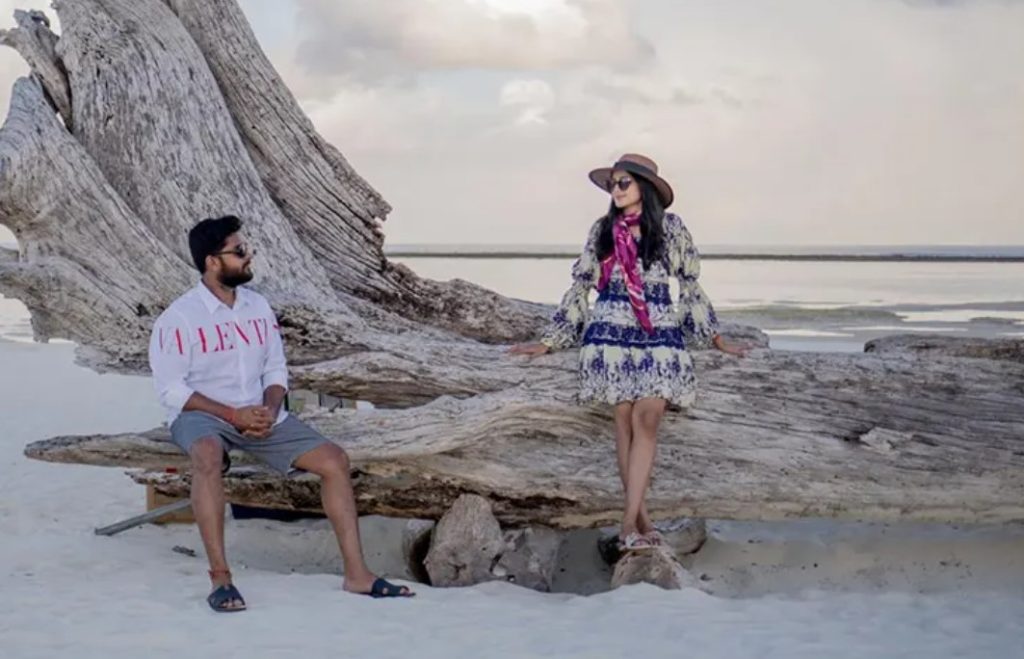 Best meal of the trip
 "We always like to try the local delicacies of any place we visit, and the Maldivian cuisine sure is perfect for the Indian palette. However, the most incredible meal we had was a Thai meal that we thoroughly enjoyed during the outdoor movie screening that the resort planned for us. The green curry was beyond delicious."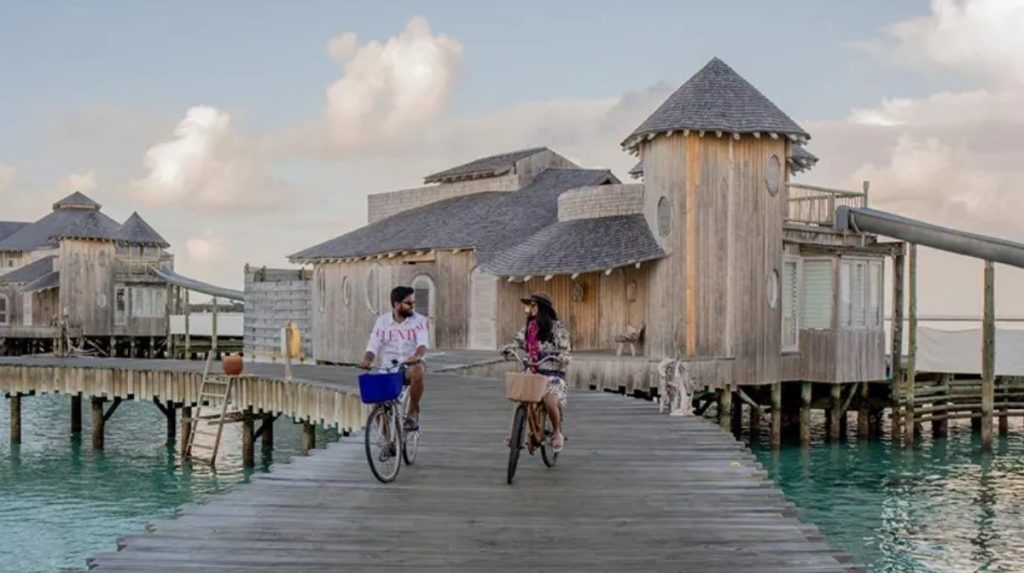 Most romantic moment
"The second night of the trip, Shubham surprised me with a candle-lit romantic dinner under the stars on a far-off beach. With a gorgeously set table, a private butler to wait on you and a private chef who prepared the meal right in front of us, the evening was incredibly exclusive and memorable. We had a blast grilling some of our dinner, as we looked at the lapping waves glittering with planktons and toasting to our new adventure. Surrounded by shimmering lanterns as we looked up at the stars with nothing but water around us, the moment was clearly the most romantic one of my life".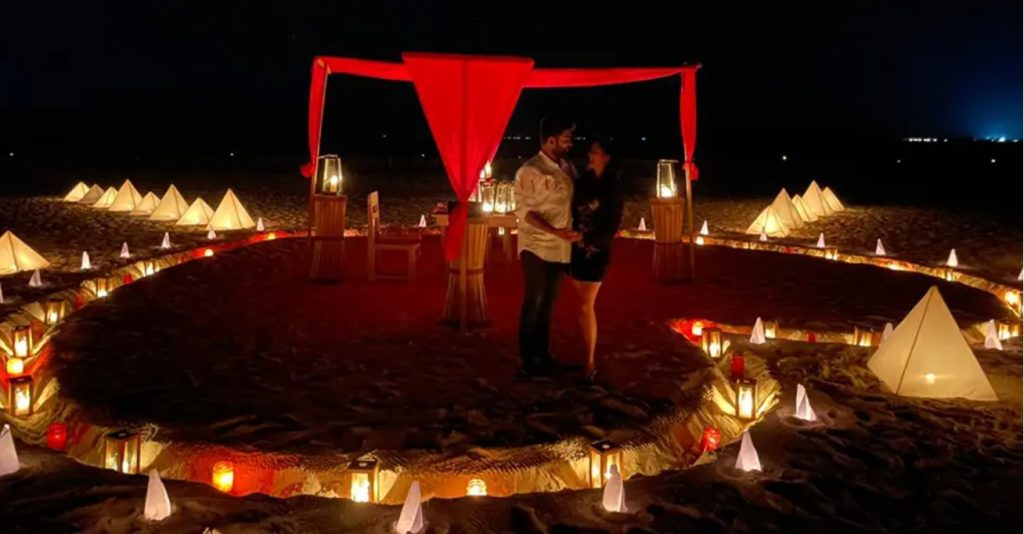 Advice for couples
"While travelling in the post-pandemic world, take your Corona testing seriously and adhere to all rules. Also, select your hotel not just by their property but also their health regulations for Corona".
Must-experience
"The Director's cut at Jani (the open-air movie experience on water) is something you absolutely cannot miss! If you are into adventure sports, definitely try the Jet Ski and snorkeling. Most importantly, do not forget to relax as much as possible."
Can-avoid
"If you have a penchant for exquisite massages, you can probably skip the spa here, as I personally didn't enjoy it that much. Also, instead of taking sea planes for both the transfers, you could opt for the speed boat. The fresh ocean air is amazing to experience on the boat."
Hotel they stayed at
Soneva Jani, Maldives