Page 3
Anuja Parikh and Rupa Sengupta, Alila Diwa Goa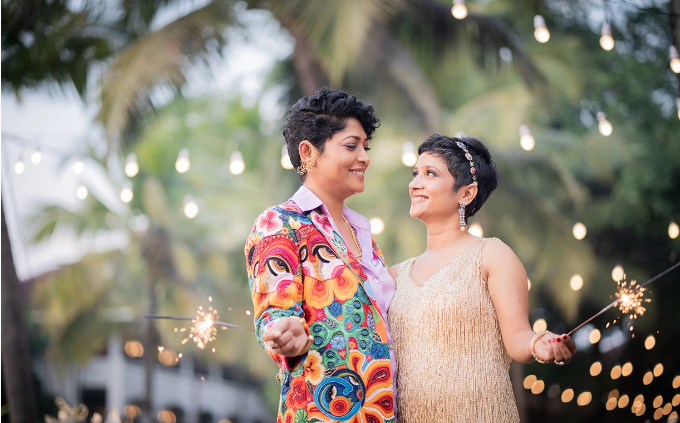 Courtesy By – Wedding Sutra
From an earthy haldi celebration with pops of orange to a glam yet quirky sundown party, this couple's Goa wedding was everything one can dream of!
Breezy and brimming with joyful moments, Anuja Parikh and Rupa Sengupta, the founder of organic petcare brand The Modern Tail's wedding celebration hosted at  Alila Diwa Goa was a testament to the fact that, in the end, love reigns supreme. Enjoying themselves thoroughly in the property's scenic environs with their loved ones in tow, the couple were all smiles as WeddingSutra Favorite – VLW Global seamlessly designed each event.
Wedding Venue
Neighboured by paddy fields and an unending fringe of lush greenery, Alila Diwa easily transforms into a place where one can embark on a new chapter in their life. For Anuja and Rupa, this luxury resort made their dreams a reality with its vast lawns, swaying palms and quaint Goan architecture. Right from the Udeta Ballrooms, the Udeta Lawns to the enormous ballroom – each in-house venue at Alila Diwa Goa fit perfectly into their plans as they orchestrated a series of colourful celebrations.
Wedding Planning
Spearheading the design & decor part of the celebrations was VLW Global who with their artistic flair created a series of seamless celebrations that not only looked stunning but also ensured hours of uninterrupted fun. Reflecting the couple's exuberant personalities at every step of the way, right from the glitzy sundown party to the ethereal wedding, the planning team meticulously looked into every detail to ensure an unforgettable union.
Weddings Functions
Haldi
Sheltered by a banyan tree on a sunny afternoon, Anuja and Rupa enjoyed a casual haldi session with their loved ones. Decorated with orange and yellow marigolds, garlands and cane baskets the haldi exuded earthy vibes that were perfectly in tune with the venue.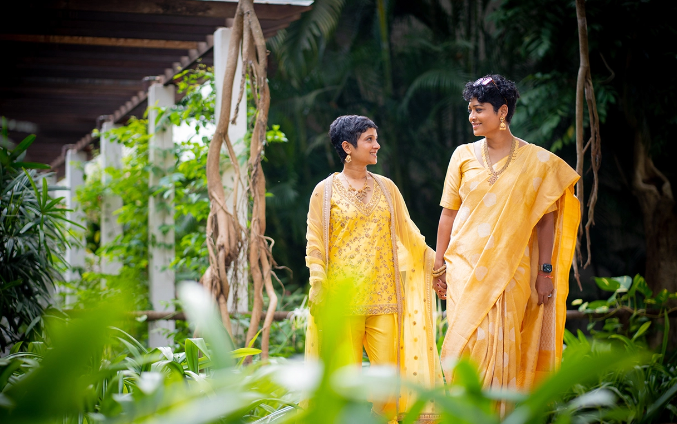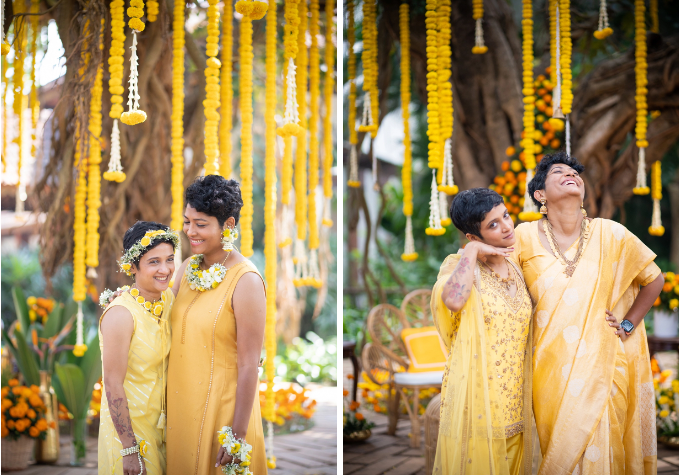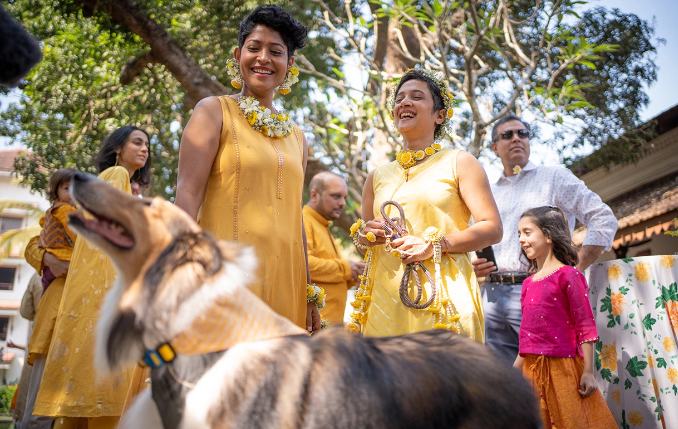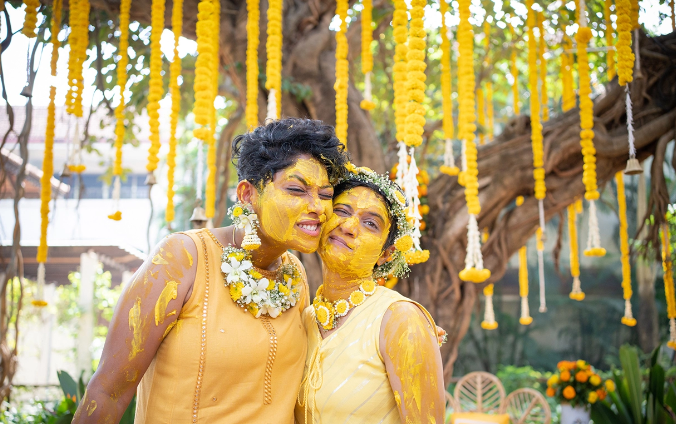 Sundown Party
High on glitz and energetic performances, the Sundown Party has everyone dancing till the late hours of the night. With a boho-inspired decor, an open-air dancefloor and an LED screen-backed stage that exuded techno vibes, this event had everyone shaking a leg and unleashing their goofy side!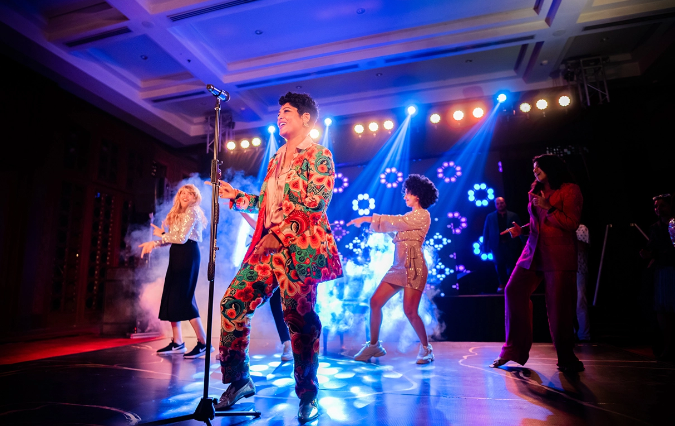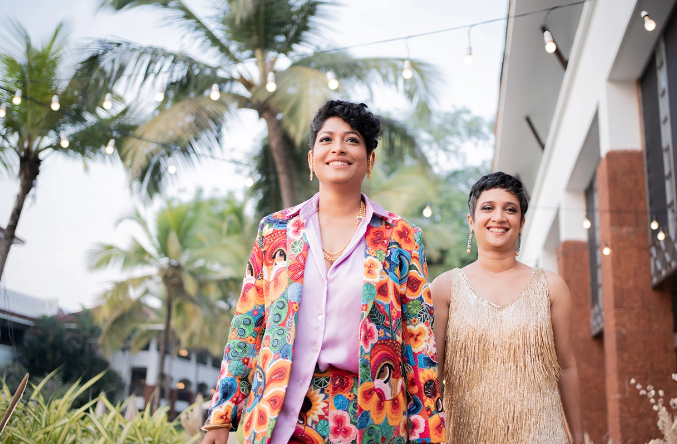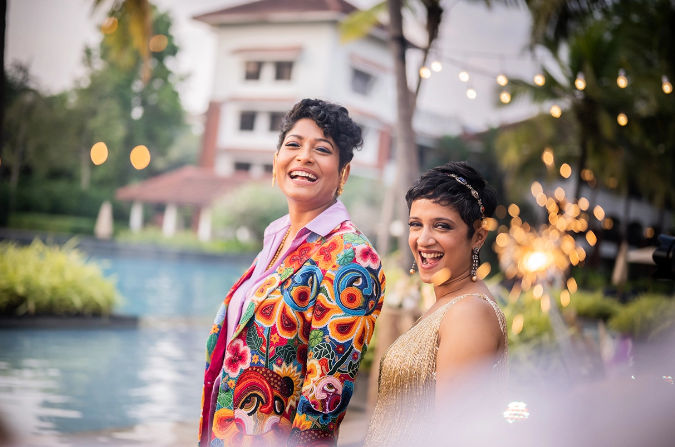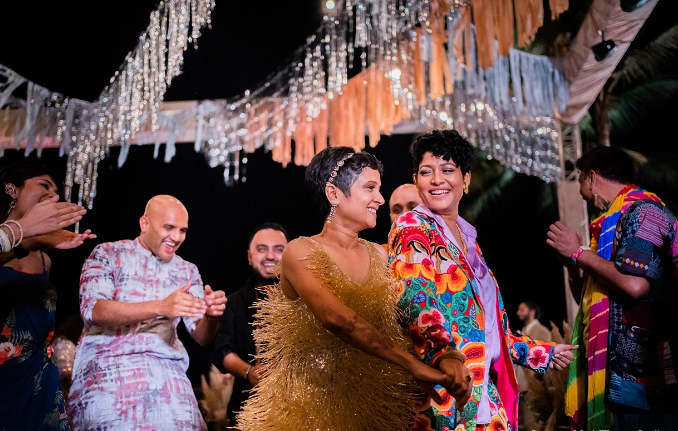 Wedding
With a surreal decor that merged flawlessly with the resort's greenery, the couple's wedding looked dreamy. As Anuja and Rupa made their way down the flower-lined aisle, they were preceded by their adorable pet dog. Decked up in white and pink blooms the wedding mandap was lip up by vintage bulbs. And, to ensure that the guests had a clear view of the rituals, comfy cane chairs were strategically placed around the wedding mandap. After the wedding, the couple moved indoors to the Udeta Ballroom where they had a post-wedding celebration.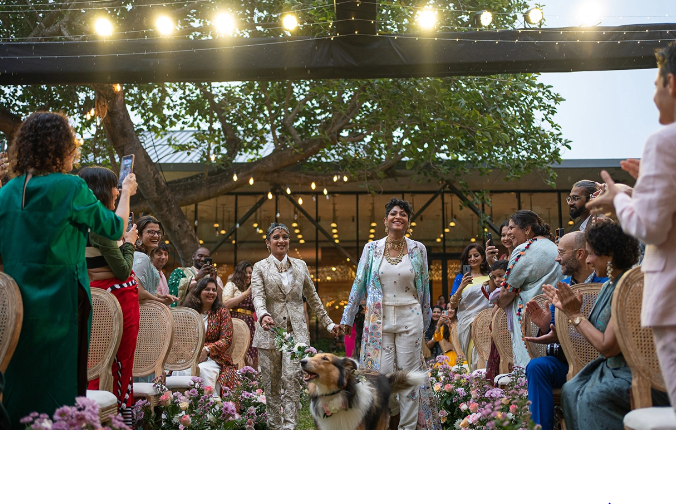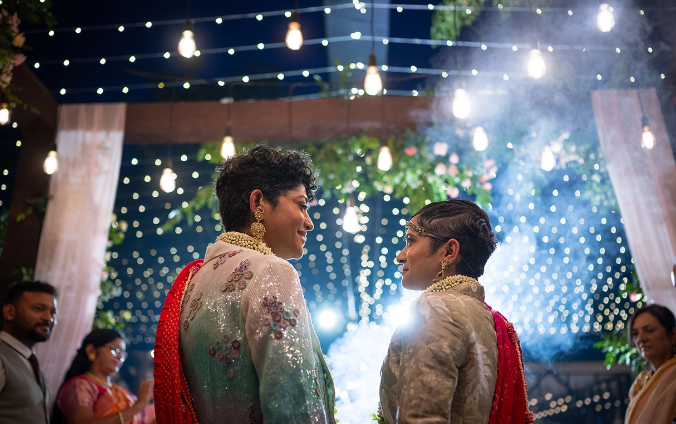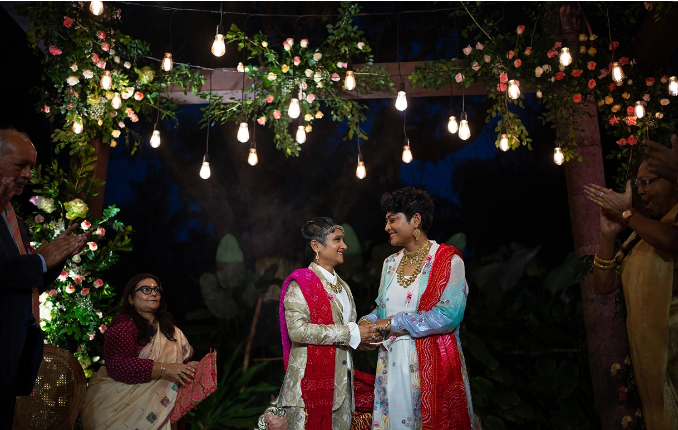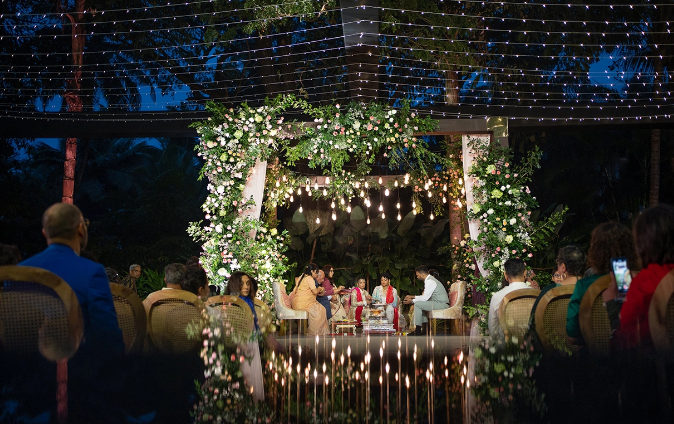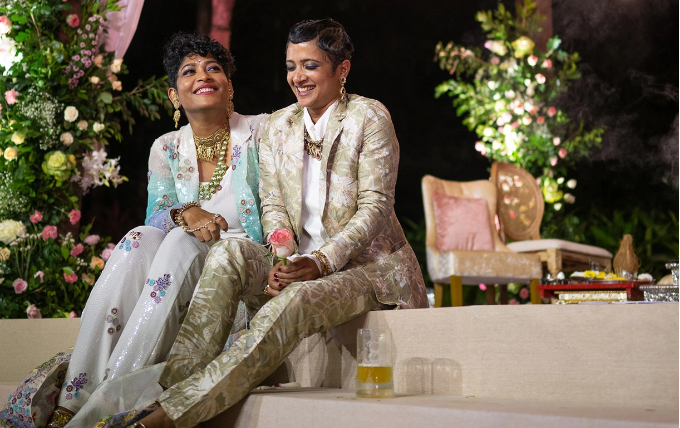 The Wedding Makers
Venue: Alila Diwa Goa
Wedding Planner: Palkan Badlani Weddings & Events
Décor and Design: VLW Global
Stylist: Akshay Tyagi
Makeup: Tarsha Kohli
Hairstyling: Aratrika Das, Hairstories By Rishika
Sound: Ajgaonkar Sound and Light (OPC) Pvt Ltd
Entertainment: Ryan Sadri (Wedding)
Photography: MagicWeavers Studio