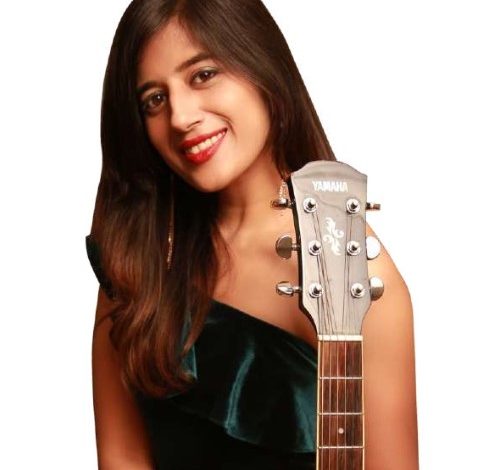 About Abhiruchi Singh
Courtesy By-WeddingSutra :- A supremely talented musician exclusively managed by Talent Management Company, Abhiruchi Singh has been mesmerizing audiences with her soulful songs. Versatile and creative, this singer has been making waves with her hit tracks, like, the remix version of the popular song 'Pani Da Rang' from Vicky Donor and 'Din Shagna Da' from the movie Phillauri where she featured as a playback singer. Be it a peppy sangeet performance or a romantic first dance, her enchanting vocals, and knack for giving hit Bollywood songs her own unique spin, ensure your wedding is an unforgettable celebration.
Having performed at a variety of popular live gigs and studio remixes of popular Bollywood songs, this unplugged singer also pens her own songs which have, in turn, made her a sought-after name in the industry.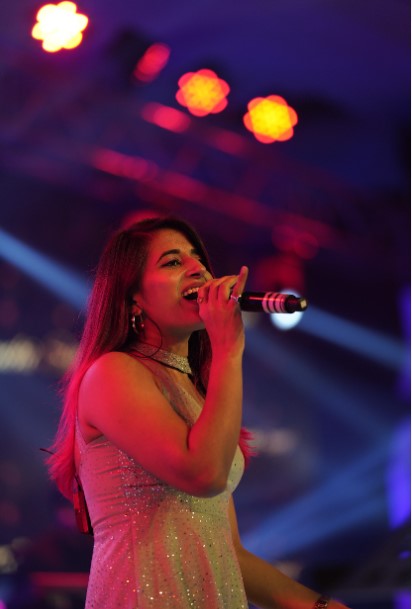 Contact US..
Phone + 91 9768800000
E-Mailsiraj@tmcindia.co.in
DJs & Entertainers
An Indian wedding invariably involves music, dancing, and spellbinding entertainment. From a pool party, Sufi Night, rocking sangeet to a musical mehndi, everyone needs professional DJs or entertainers like singers to set the right mood and get those feet on the dance floor. So, how do go about selecting the perfect DJ or entertainer for your wedding functions? Check out our handy guide with tips and points to keep in mind.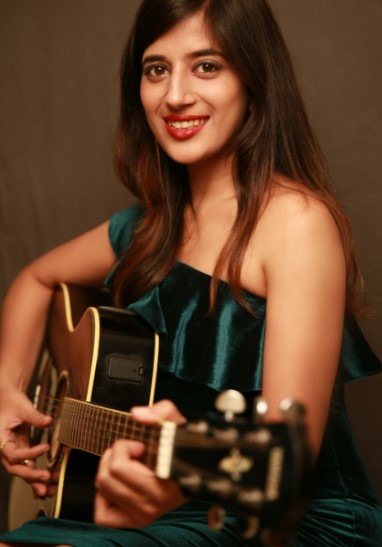 EXPERT TIPS TO PICK THE BEST WEDDING DJs AND ENTERTAINERS
Although your wedding venues/ planners might suggest DJs and entertainers for your celebrations, you can still opt for vendors that are not on their list.
Discuss with your friends and acquaintances about their preferred DJs and entertainers and see which ones match your preferences.
Research about DJs and entertainers online and look for their tracks and performances on YouTube.
Once you know your needs and have your budget fixed, check for DJs and entertainers on WeddingSutra.com.
Write to us in case of queries and get help from our team of experts.
THINGS TO DISCUSS WITH YOUR DJ & ENTERTAINERS BEFORE SEALING THE DEAL
Ask them about the different types of music that they play/perform and ensure that you are well in sync with their playlists.
Check if they need any extra power supplies or technical assistance.
Request them if they want you to share a list of your favorite tracks/songs with them in advance.
Ask them if they accept music requests from guests.
Check if they aren't playing for any other wedding/event on the same day and are available throughout the event
FREQUENTLY ASKED QUESTIONS
1. What functions can I hire a DJ/Entertainer for?
You can get a DJ or an entertainer for every possible function from the engagement to the reception. Although most people choose to book a DJ only for the sangeet and reception, you can choose to have one on any of the days or events, such as a pre-wedding pool bash or an after party, as per your choice.
2. Can I use my phone, or a pre-loaded tracklist and speakers to play the music instead of a DJ?
While playing your own pre-loaded songs on speakers work for occasions like birthday parties or an intimate wedding function hosted at home, we would recommend you to hire a professional DJ or entertainer for your key wedding functions. Although other options might help you save those extra bucks, a professional entertainer will ensure a holistic entertainment package so you can also enjoy the festivities without any stress.
3. Where can I find a list of the best DJs and entertainers in India?
Specifically curated to help you find the best service providers in the country all under one roof, our compilation of Adeventmedia Favorite DJs and entertainers will provide you tried and tested solutions to all your wedding entertainment woes.